<!—-Use Fullwidth plugin-—>
Once Upon a Time
THE ART of NADEZHDA ILLARIONOVA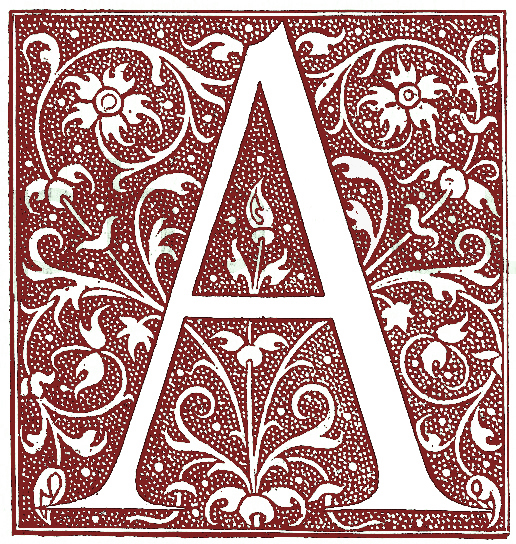 n artist with a passion for bringing the world's classic fairy tales to life, Nadezhda Illarionova's illustrations possess a sense of imagination and attention to detail reminiscent of the great storybook artists of the past. Through her art she hopes to draw people into a world of fantasy and wonder, making her own personal mark within an age-old tradition. Discussing the joys and challenges of working as an illustrator in a time and place where her art form is often undervalued, she shares her ongoing journey to create the ideal opportunities to actualize her dreams.
Where are you from, and where are you based now?
I was born in Moscow, the capital of Russia. I still live here today, although I've recently considered moving elsewhere, as it's become more difficult for me to achieve my dreams as an artist in this county. I'm not completely sure yet where I see myself living, but in my soul I'm a citizen of France. I love this country, and there's often been interest in my work there; in a way I have a feeling my artistic style is closely related to their sensibilities.
I've also thought about the U.S., as a lot of creative people have moved there after not being able to realize themselves professionally in Russia. The language barrier frightens me a little, but I think everything is surmountable... like we say in Russia: 'Those who don't take risks, don't drink champagne.'
How would you describe your approach to making art?
I'm a supporter of the old masters. I love the quote by Salvador Dali: 'Begin by learning to draw and paint like the old masters... after that, you can do as you like, and everyone will respect you.' At the same time, I also like the glitz and glamour found in modern fashion. This symbiosis of old and new manifests itself in my art.
And where did you learn your craft?
I wasn't one of those kids who was taken by the hand and brought to an art school. Until I was 12 years old, it was enough for me to, as we say in Russia, 'cook in my porridge'— you couldn't make me go study. But after 12, I began to actively acquire knowledge in educational institutions. I started with an art school.
After that I attended Moscow's most prestigious art institute (The Stroganov Moscow State University of Arts and Industry). In my second year I won the Grand-Prix at Moscow's festival of advertising—it was a large sum of money for education, which allowed me to take many additional courses at another famous university (Bauman Moscow State Technical University). Strangely enough, the computer applications I learned there not only gave me additional specializations (such as web design, commercial printing design, prepress and much more), but also a deeper understanding of the craft of painting.
What are some of the difficulties you've encountered as an artist in Russia?
Well, as a student I can't say that my path was difficult... learning came naturally for me. I always attained the highest marks in my studies, along with scholastic medals and magna cum laude honors. But when it comes to my career, not everything has been as smooth.
In Russia the work of illustrators has become completely devalued, and in order to survive I've had to find another steady income stream in addition to my art. Luckily my education allowed me the ability to go in many directions, and I chose to work in the field of interior design. I haven't had any regrets about this decision, as I believe one can bring creativity into any work that requires artistic skill, be that advertising, interior decorating, or any other aesthetic line of work.
But after I had my child, I didn't have the time to commit myself to interior design anymore, and things worked out in a way where I ended up back at my dear art school, this time not as a student, but a teacher. Still, whether working as an interior designer or a teacher, I've always made sure not to neglect my art. I know that illustration is where I belong, and being able to afford to completely immerse myself again in this world... that is my dream!!
Who are some of the artists you've been most influenced by?
There are many painters and illustrators whose work I admire. Firstly, my art director of book graphics, Aleksandr Anatolievich Koshkin. His illustrations are somewhat glum, not in color but in their overall sensibility. People say I've inherited this from him; yet at the same time all the fairytales I've illustrated are also pretty sad or scary themselves.
For example, in 'Rusalochka' (The Little Mermaid), there's such tragedy in it, so much self-sacrifice! How can you make this into a happy story!? Also, 'Sinyaya boroda' (Bluebeard), or 'Malchik-s-palchik' (Tom Thumb), these stories are more intense than any thriller!
Other famous artists that have influenced my style are Boris Aleksandrovich Dehterev and Arthur Rackham. And beyond illustrators, the incomparable painter Claude Monet—how he works with color, it's such a delight! Also the Pre-Raphaelites with their gentle romantic faces, and the Dutch with their lush still-lifes—how lavish their flowers are!
Speaking of traditional art, the precision in your work shows an ability to draw in a realistic style, which many illustrators today are not able to do very well. Is this a skill you intentionally pursued, or did it develop more unconsciously?
When I got accepted into Stroganov Moscow State University, my painting professor told me: 'You won't be able to draw in a realist style, so don't even try; just surprise everyone with a more extravagant approach.' This remark really got to me—I thought to myself: 'I won't be able to?? ...Why not?!' Soon after, I proved to myself and everybody else that anything I wanted to do was in my power, even drawing in a realistic style. In fact there's no big secret here... you simply need to study the works of the old masters—not just look at them, but analyze them in detail!
Apart from the old masters, where else do you draw your inspiration?
As I already mentioned I love glamour and fashion magazines; they have so much to admire! Ornaments, combinations of colors, fabrics, hairstyles, costumes... all of this inspires my illustration work.
Also when drawing a certain fairytale I find it's very important to completely immerse myself in them as much as I can. For example while drawing I listen to the story on an audio book, or have a cartoon based on the work playing in the background. Music also helps me draw. It's very important to alternate between conscious and unconscious drawing, and music helps turn off the mind, so one can draw more from intuition.
You've already created editions of many great fairy tales—how do you find the clients you collaborate with, and what other stories would you like to illustrate?
I never actively look for clients; they've always found me on the internet or at my exhibitions. I believe if a client connects with my style, then the collaboration brings joy to both of us! But if an illustrator is working with someone who's trying to break him/her or change their style, nothing good will come of it. I always decline such requests.
European classics are my favorite, and when a publishing house finds me, we immediately discuss this. In the past publishers themselves were very happy to offer me stories by Hans Christian Andersen, or Charles Perrault.
What other fairytales would I like to illustrate? Buratino (an adaptation of Pinocchio by Tolstoy), Alice in Wonderland, The Road to Oz, The Little Prince, The Snow Queen – just gorgeous fairytales!
What do you hope to offer through your art?
For whatever reason, ever since childhood I've felt that when I'm no longer here, what I've made will still live on... that because of what I leave behind I won't disappear. My work is me.
So the fear of disappearing without a trace from this world moves me to create art that feels timeless, so that it will live on forever. And then adding a little bit of my own personality, my own twist – that is what I aim for. I can't really say I want to capture the following of a whole new generation through my illustrations, or bring joy into every home... I don't have such global goals.
But to pique someone's interest, to surprise them with something that seems to be made almost not by human hands, to stop their gaze in a moment – this is what I wish to offer through my work. I really love seeing how people enjoy looking at my illustrations; how they peer with pleasure into the tiny details, exploring more and more of the little micro-stories hidden within the pictures. To capture a viewer's attention, and draw them into the world of a fairytale... what could be more rewarding!